Malta is a destination that truly has it all, from its medieval architecture to its stunning beaches. Its beautiful landscapes and rich history make it a must-visit destination for travelers from all over the world. Last September, we decided to visit Malta and experience everything this beautiful island has to offer.
We wanted to stay at a hotel that would provide us with comfort and luxury, as well as access to all the attractions and sights we wanted to see. That's why we chose the Malta Marriott Hotel & Spa.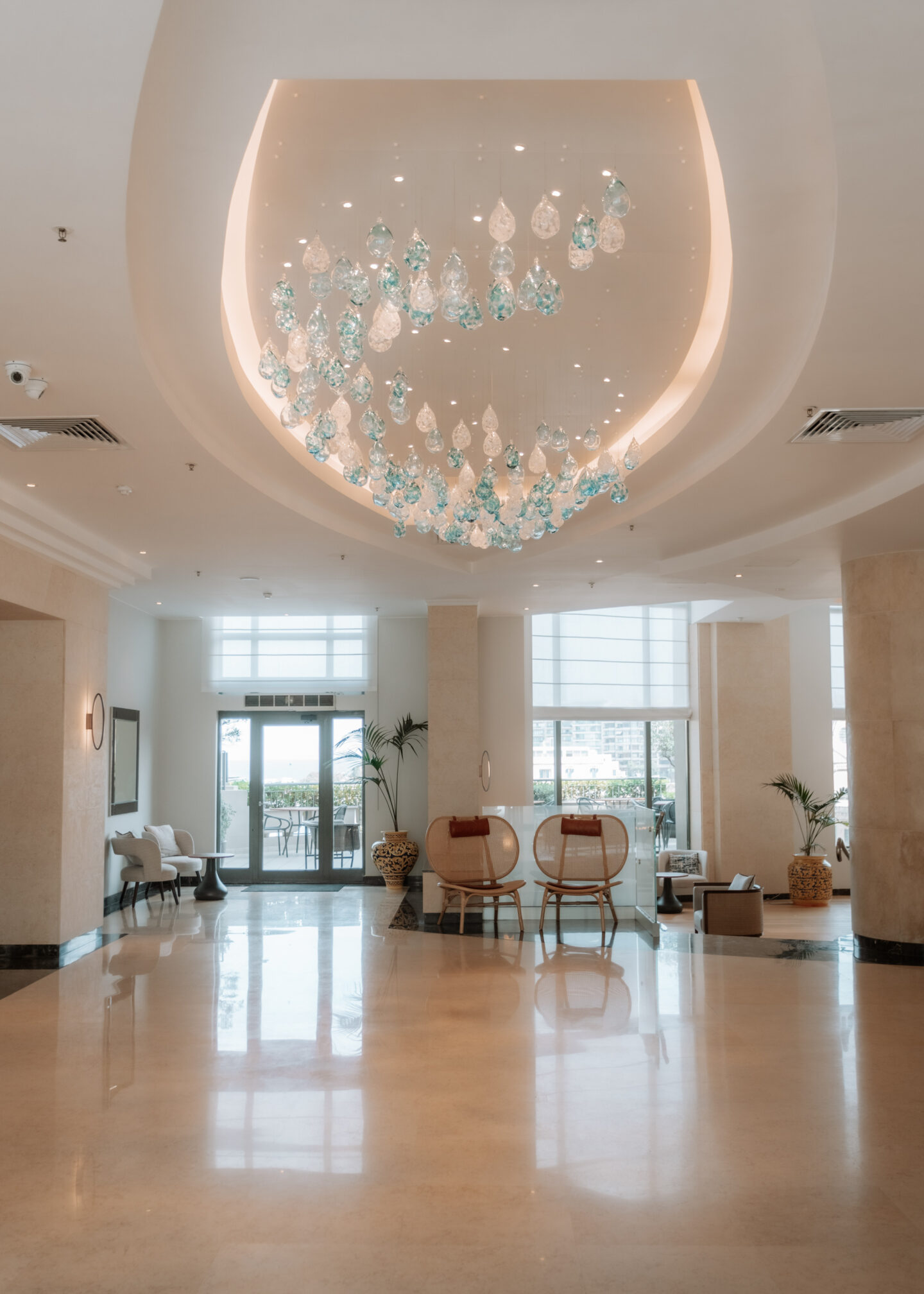 LOCATION
Malta Marriott Hotel & Spa is conveniently located near Valletta, making it easy to explore the city and all of its attractions in just a 20-minute drive. Moreover, for those who prefer public transportation, there is a bus stop just outside the hotel. Guests can catch a bus that will take them to Valletta in approximately 30 minutes. And if you don't feel like venturing too far from the hotel, there are plenty of restaurants and bars in the surrounding area to choose from.
When it comes to a 5-star hotel experience, few can compare to the one we had in Malta Marriott Hotel & Spa, at the stunning Balluta Bay.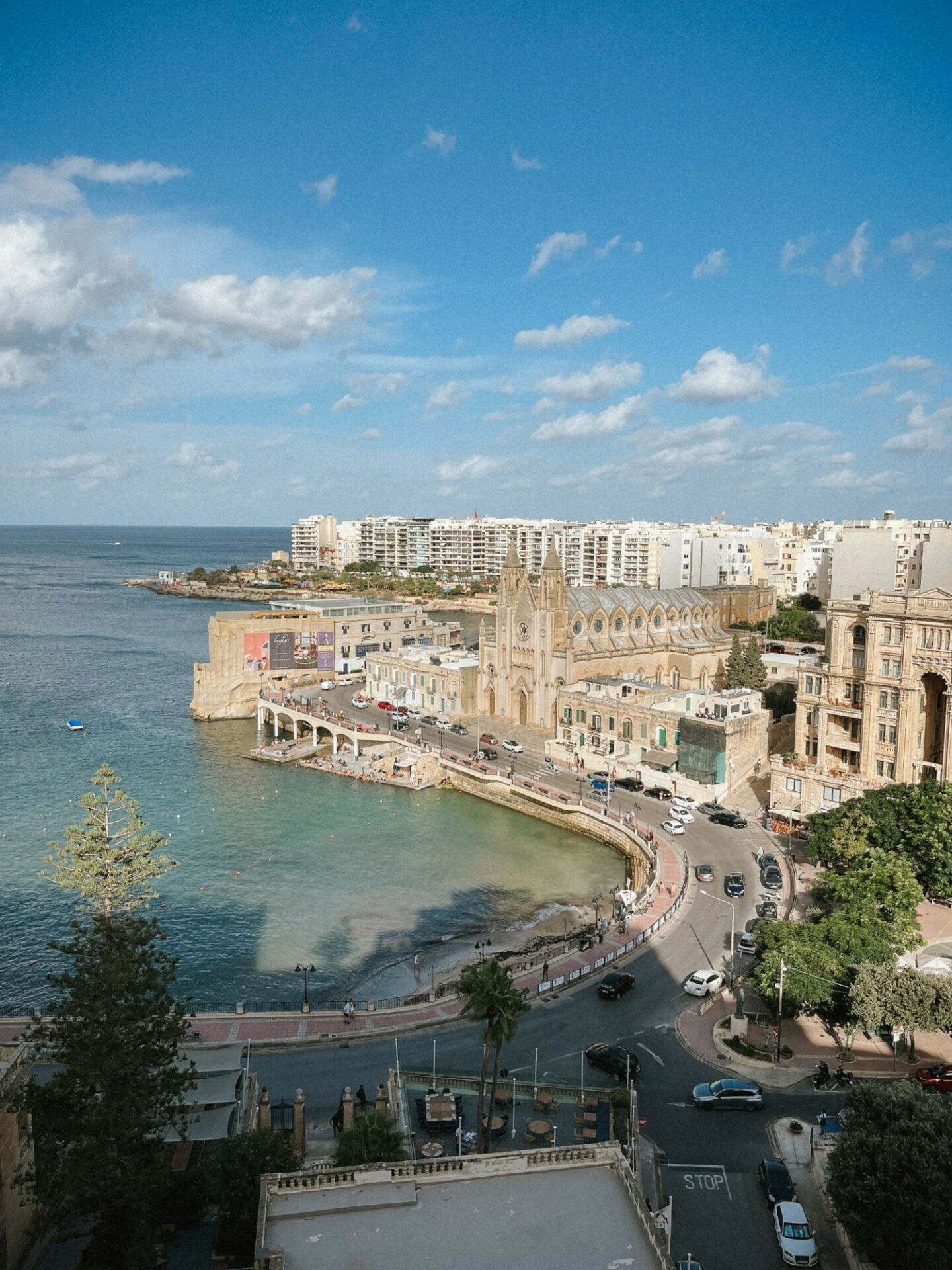 From the moment we walked through the doors of the hotel, we were blown away by the level of luxury and hospitality that was offered to us. From the elegant design to their attentive staff, every detail was carefully crafted to ensure a memorable stay.
DELUXE ROOM WITH SEA VIEWS
The room we stayed in was simply gorgeous. The design was modern and chic, with comfortable furnishings that made us feel right at home. But the best part of the room was the view. We stayed on the 10th floor, and our spacious balcony offered a breathtaking view of Balluta Bay. It was the perfect spot to sit back, relax, and soak up the Mediterranean sun with a glass of wine in hand.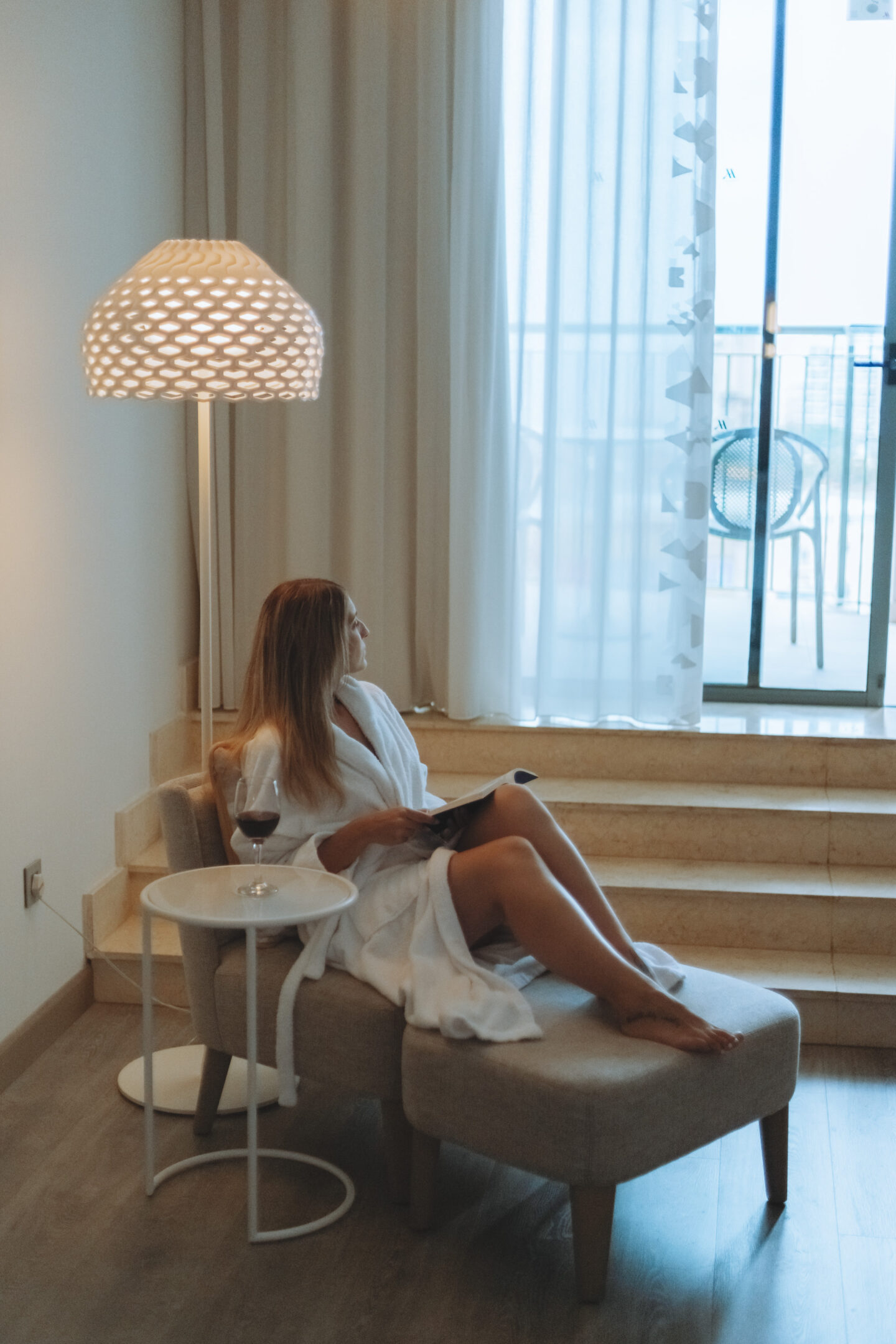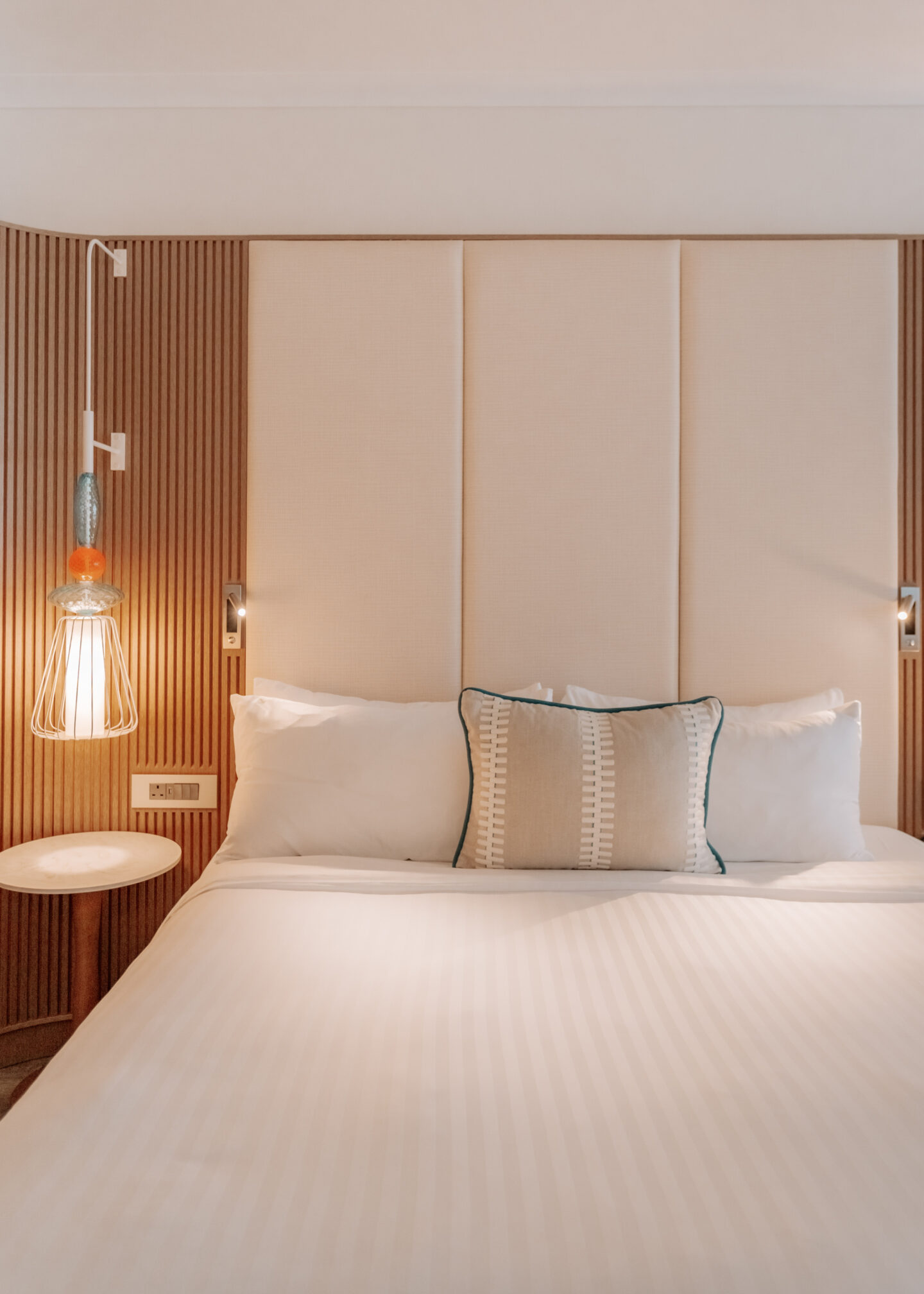 MYOKA LOTUS SPA in Malta Marriott Hotel & Spa
Speaking of relaxation, the hotel's SPA and indoor pool were a dream come true. The facilities were top-notch, with everything from a sauna to a hot tub available for guests to use. We spent hours unwinding in the indoor pool, while enjoying the peace and quiet.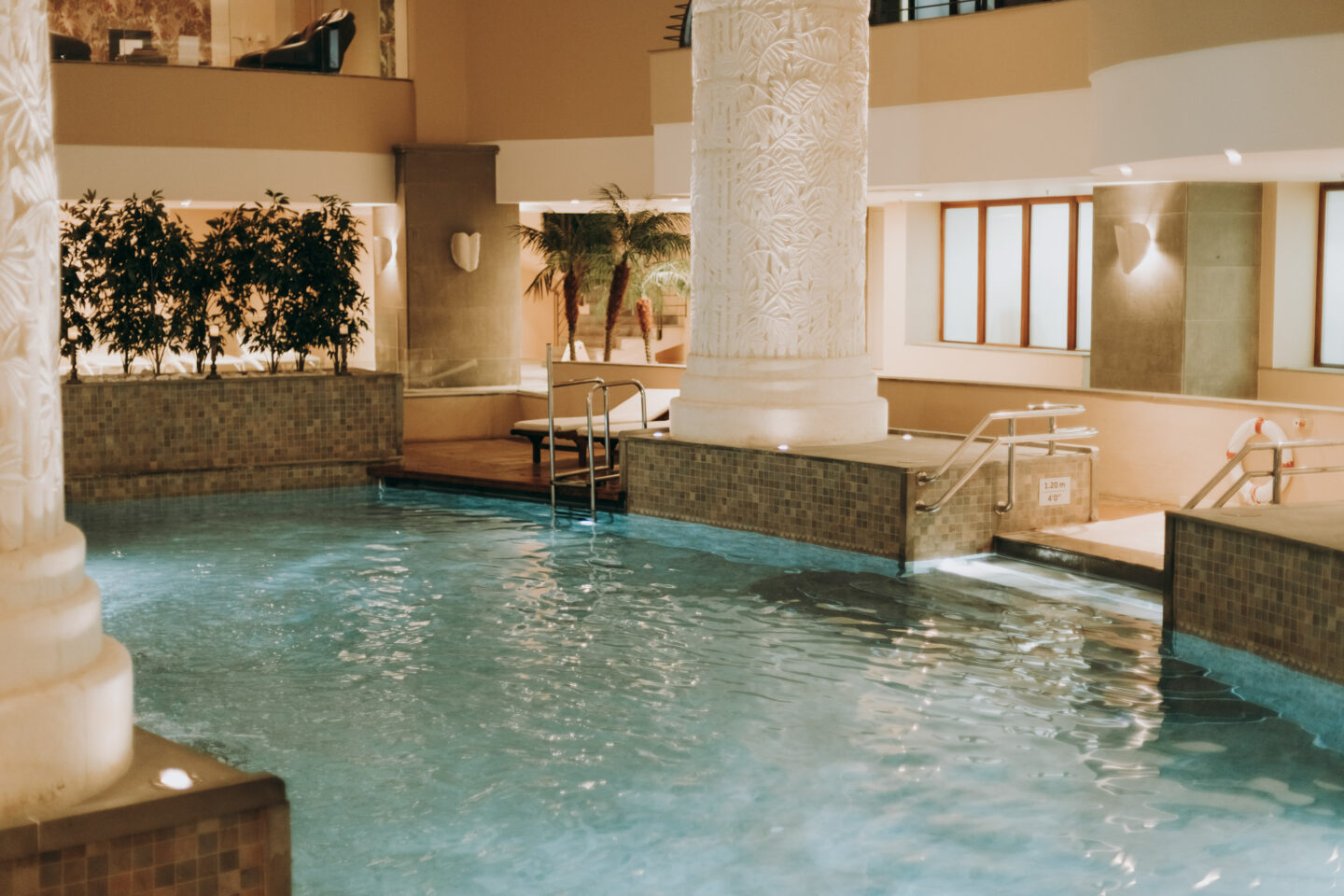 IN-ROOM BREAKFAST
The next morning we woke up and wanted to take it slow, so we ordered our breakfast in-room. It was a true highlight of our stay. The hotel staff was so kind, bringing our breakfast quickly and with a smile. The variety of dishes was impressive, with everything from fresh fruits to pastries, eggs Benedict & pancakes. The presentation was impeccable, and the taste was even better. I can surely say it set the tone for a wonderful day ahead!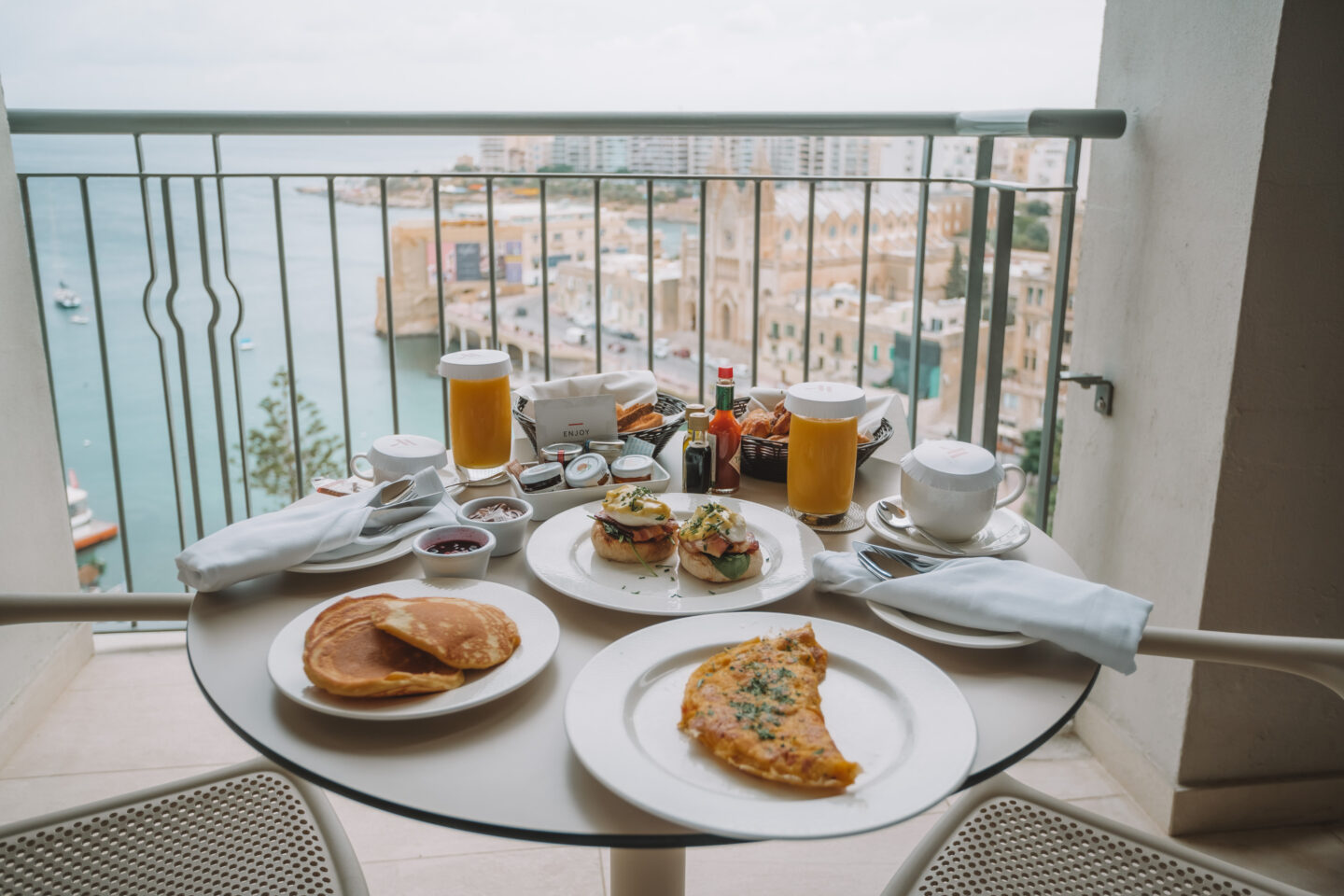 DINING: ATRIO LOBBY BAR & RESTAURANT by Malta Marriott Hotel & Spa
On our first night at Malta Marriott Hotel & Spa, we decided to have dinner at one of the hotel's restaurants and this was another standout moment. The dishes were beautifully presented, with every detail carefully considered. But it wasn't just about the looks – the taste was incredible as well. Of course all these with a refreshing cocktail in hand and amazing night views of the Balluta Bay!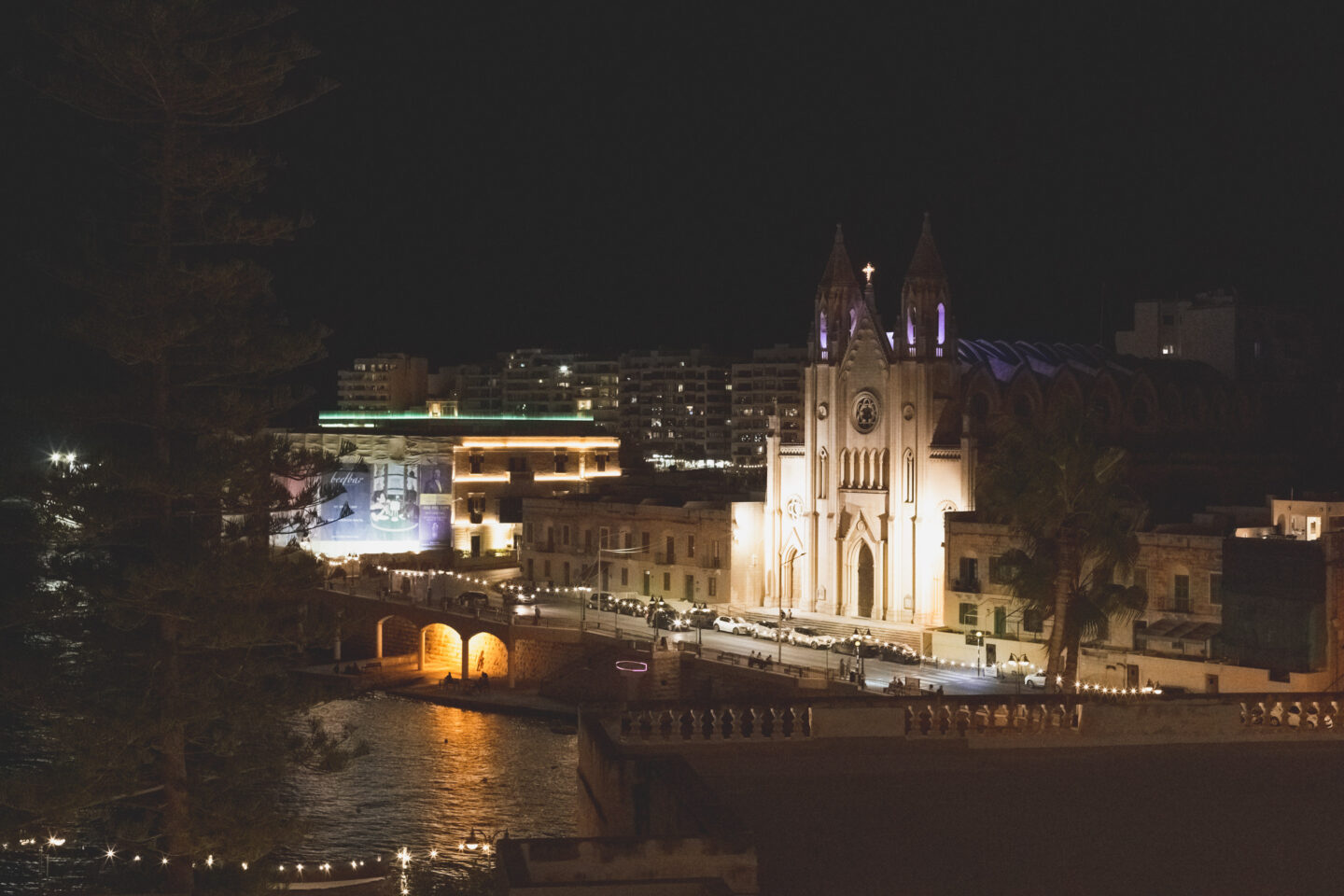 BREAKFAST BUFFET AT "THE MARKETPLACE"
Speaking of dining experiences, the hotel's breakfast buffet was the biggest I have ever seen! It was a feast for the senses, with a dizzying array of dishes to choose from. There was something for everyone, including fresh fruit, pastries, and eggs made to order. However, the highlight was the omelette station, where the chef whipped up delicious omelettes according to individual preferences.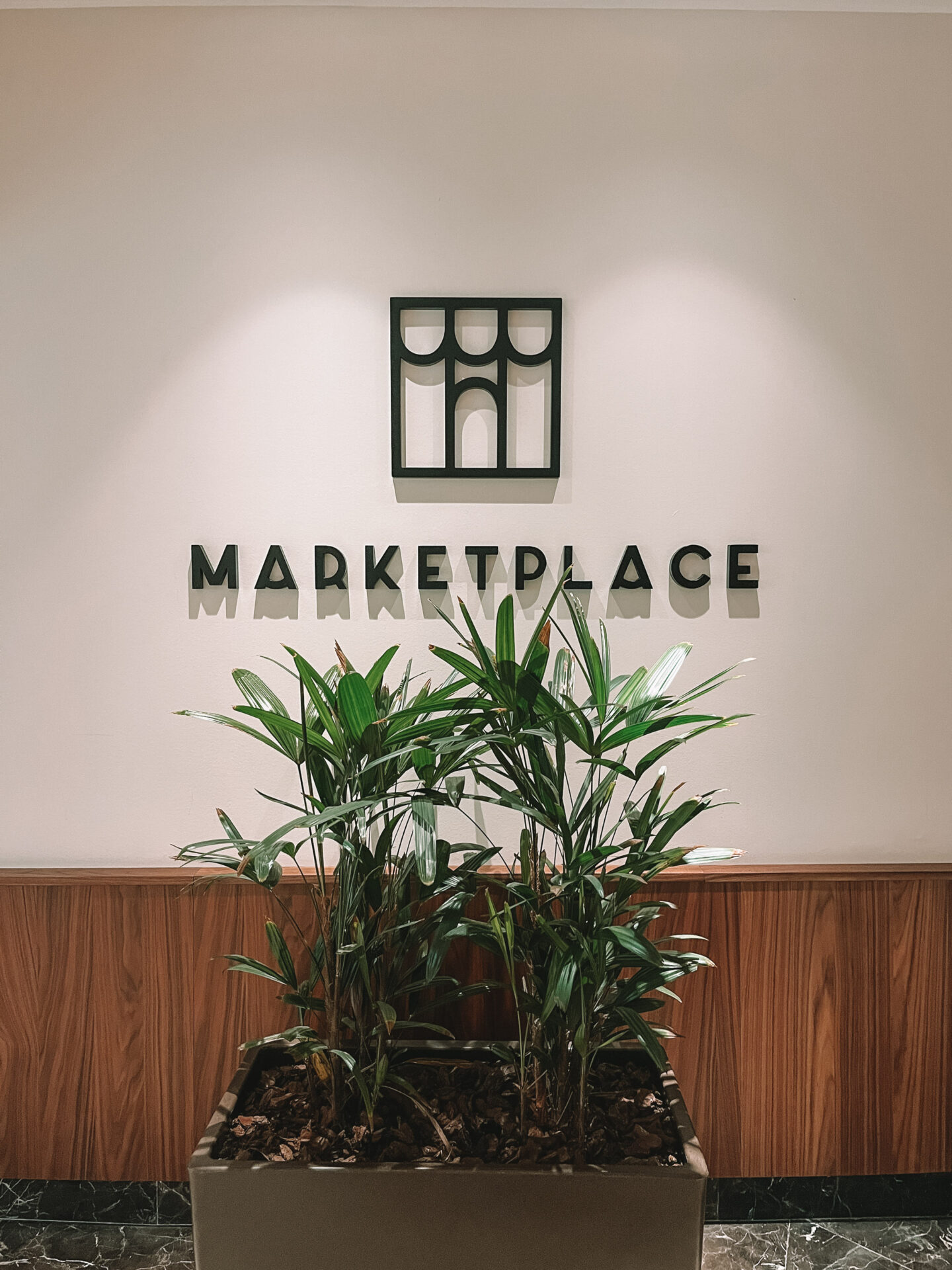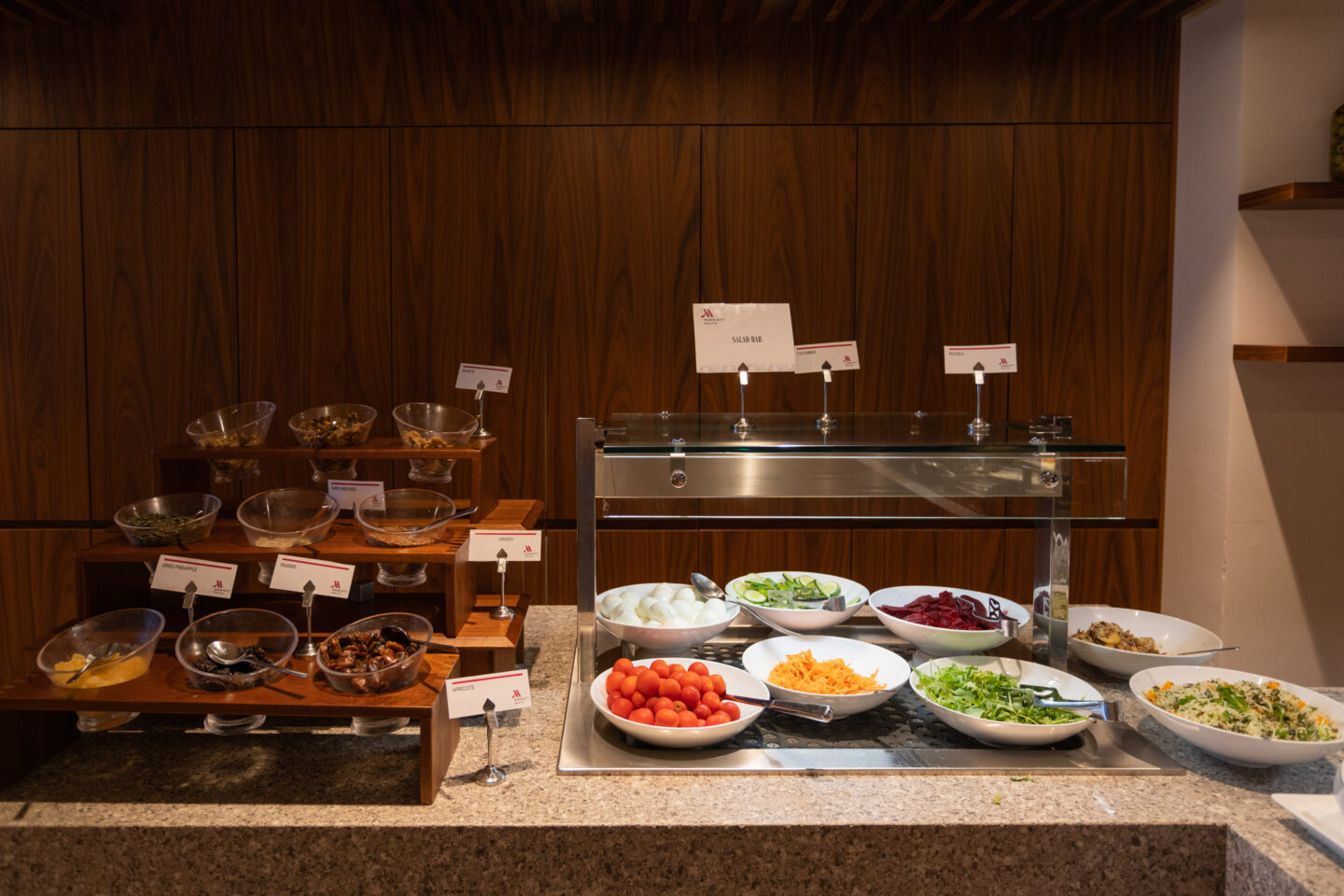 The hotel staff was some of the kindest and most helpful that I have ever encountered. They went above and beyond to make sure that our stay was comfortable and enjoyable. The general manager was always around, making sure that everything was running smoothly and greeting guests personally. It was clear that the staff truly cared about their guests, and that level of hospitality made my stay even more special.
Overall, our stay at Malta Marriott Hotel & Spa was an experience that I will never forget. From our beautiful room, the breathtaking view, the delicious food, and the exceptional staff. I am definitely looking forward to return and stay at this beautiful place again..!!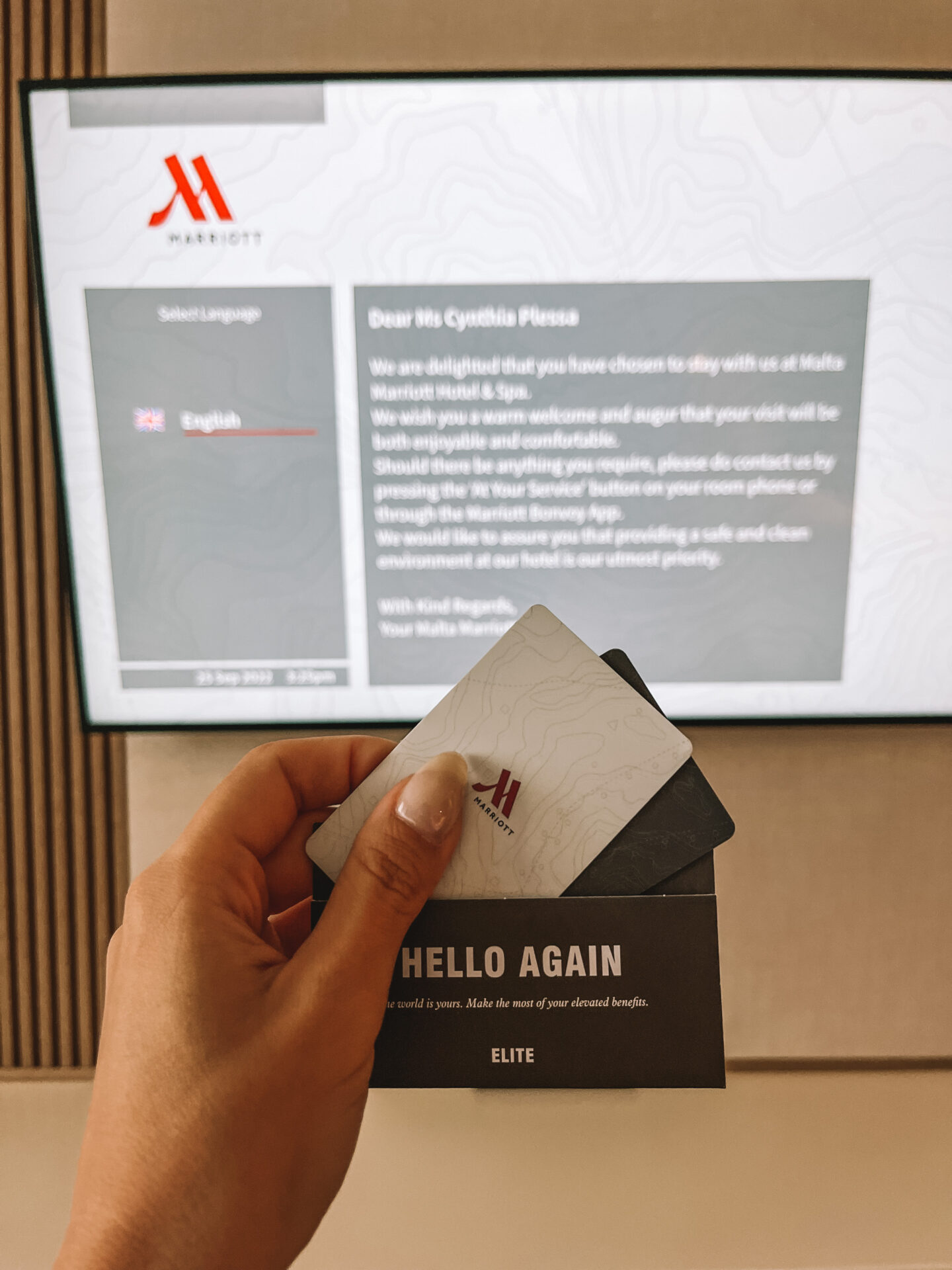 As always, opinions are my own and are based on my personal experiences.